Autumn Heir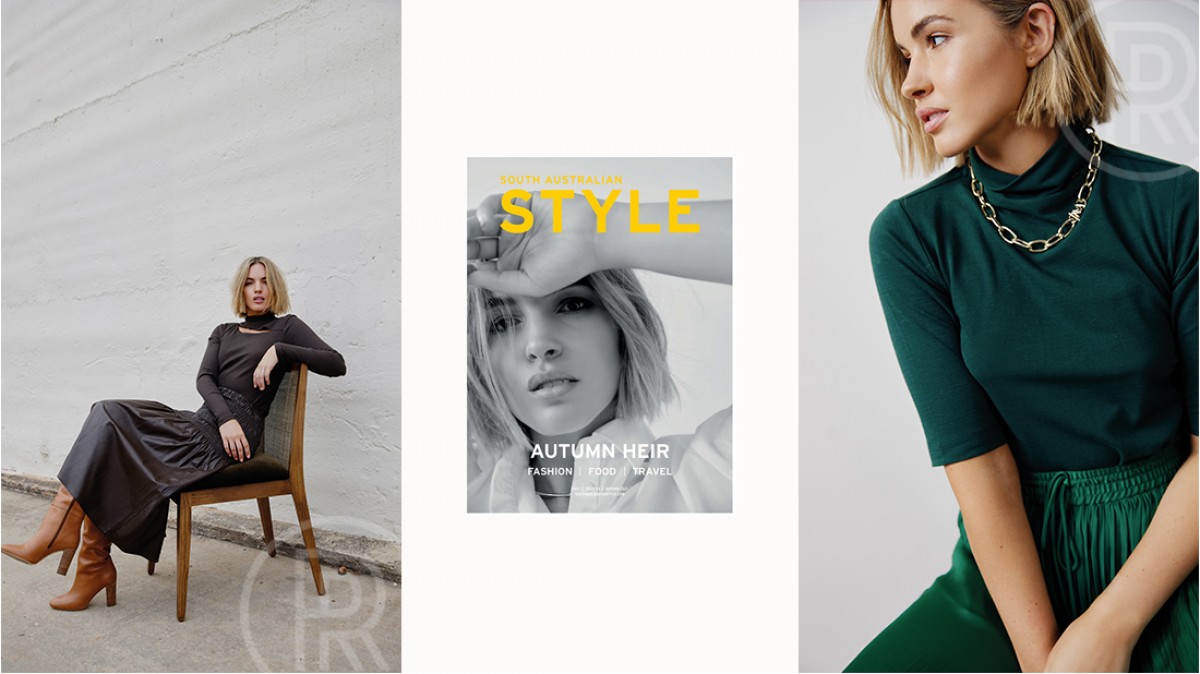 It's a warm autumn day and we're on location to shoot with South Australian Style, surrounded by stunning, understated European furniture and lighting.
What's even more beautiful is the centre point of the shoot, Olivia Molly Rogers - qualified speech pathologist, model, ambassador for positive body image and mental health awareness. With her infectious smile and kind nature, Olivia is back in her hometown of Adelaide, currently draped in warm tones, pops of green and layered textures.
Stylist behind the shoot, Mary Franz, is picking pieces off her clothing rack which she's based on Olivia's soft colour palette to complement her complexion and colourings. 'She looks incredible in everything!' Mary declares and tells us later that her favourite look was the Country Road Wool Double Breasted Blazer and Wool Wide Leg Pant paired with the cotton zip collar sweat (no longer in stock) 'as it's something a little different that she just pulled off so well.'
With 8 years in the fashion industry and a background in sales, ecommerce and marketing, Mary says we're shopping a little differently this autumn and searching for pieces that will work harder in our wardrobe, such as the Kookai white Julia Shirt and Mimco Adored 9k Necklace, as featured on Olivia for the cover of the South Australian Style autumn edition. 'I love pieces that are simple and impactful. You can never underestimate the power of a crisp white shirt paired with gold or silver.'
Texture, layering and 'tough' dressing are trending this season, with a lot of the power suits coming through, military detailing and colour palettes like khaki, tan and shades of brown.
Mary's key purchase for this season? A statement trench coat, like the Ted Baker Rose Wool Wrap Coat. 'A trench coat for practical reasons like warmth and also because it's the final layer you see when you step out of the house. An underrated styling piece for sure.'
Best fashion advice she's ever been given? 'Quality over quantity, always.'
Shop the look at Rundle Place, your go-to for fashion in the city to pickup your new autumn styles now.