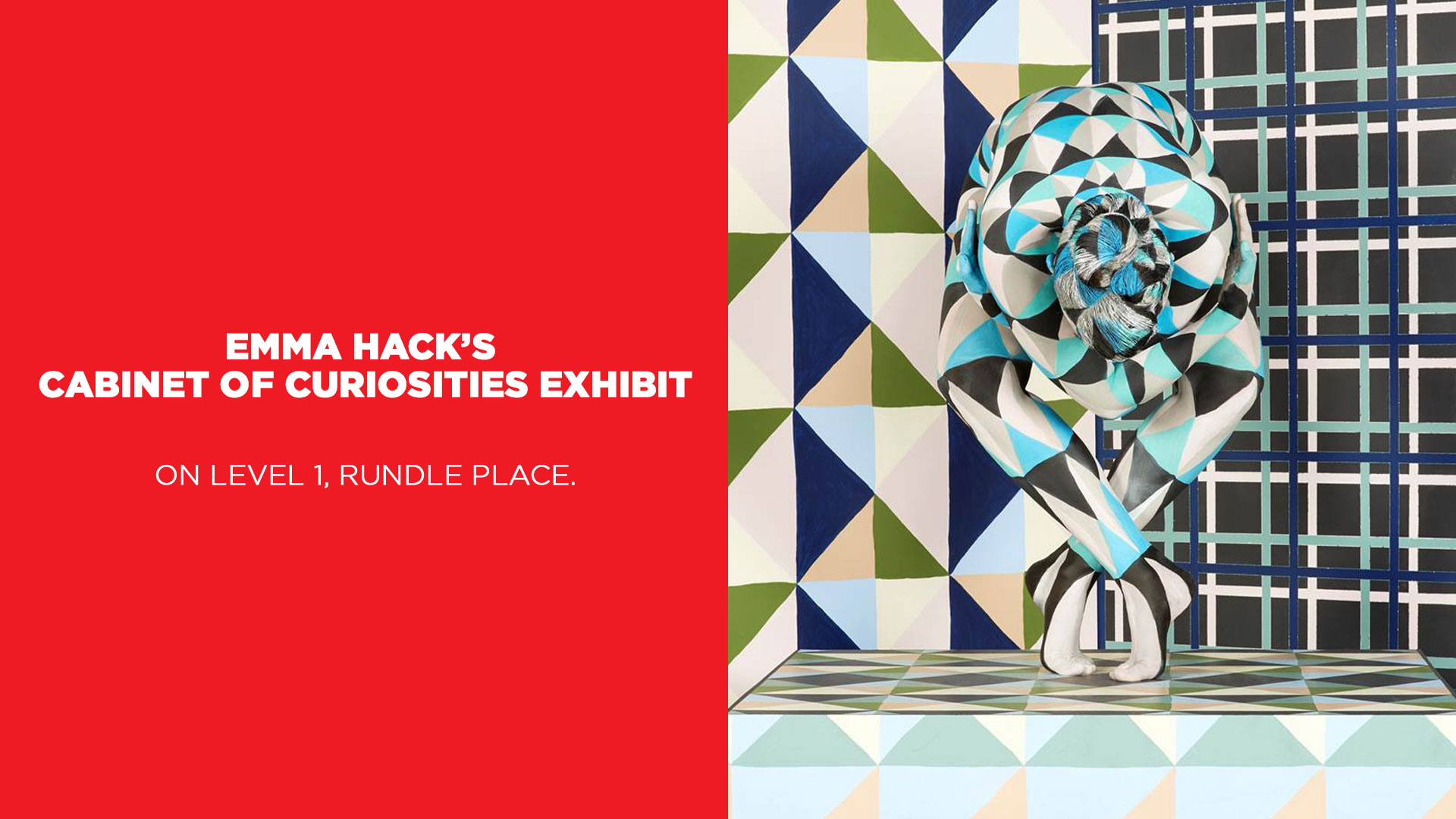 Emma Hack's SALA exhibition is in the centre of Adelaide this SALA Festival at the beautiful Rundle Place level 1 foyer, for a one month only Pop-Up!
A CABINET OF CURIOSITIES
EMMA HACK's Cabinet of Curiosities, a collection of new, ground-breaking body artworks GEOMETRIC, alongside recent collections, porcelain sculpture and embroidered hand prints featuring a journey into form and texture.
Emma Hack is an Adelaide-based artist working in the unique medium of body paint installation and photography, exhibited extensively worldwide.
Ceramics. Craft. Digital. Installation. Mixed Media. Painting. Photography. Print-making. Sculpture. Textiles.
WHERE: Level 1, Rundle Place, 77-91 Rundle Mall, Adelaide. Phone 0411460233.
HOURS: Monday to Friday: 12:00 pm-4:00 pm, Saturday & Sunday: 12:00 am-3:00 pm
DATES: 11th August — 2nd September
OPENING (all welcome): 11th August 6.30pm - 8.00 pm
ARTIST TALK: Sunday August 13th, 2pm
ARTIST IN SESSION: Saturday 26th, Sunday 27th August: 12-2pm
COST DETAILS: Free
More Info